RECIPES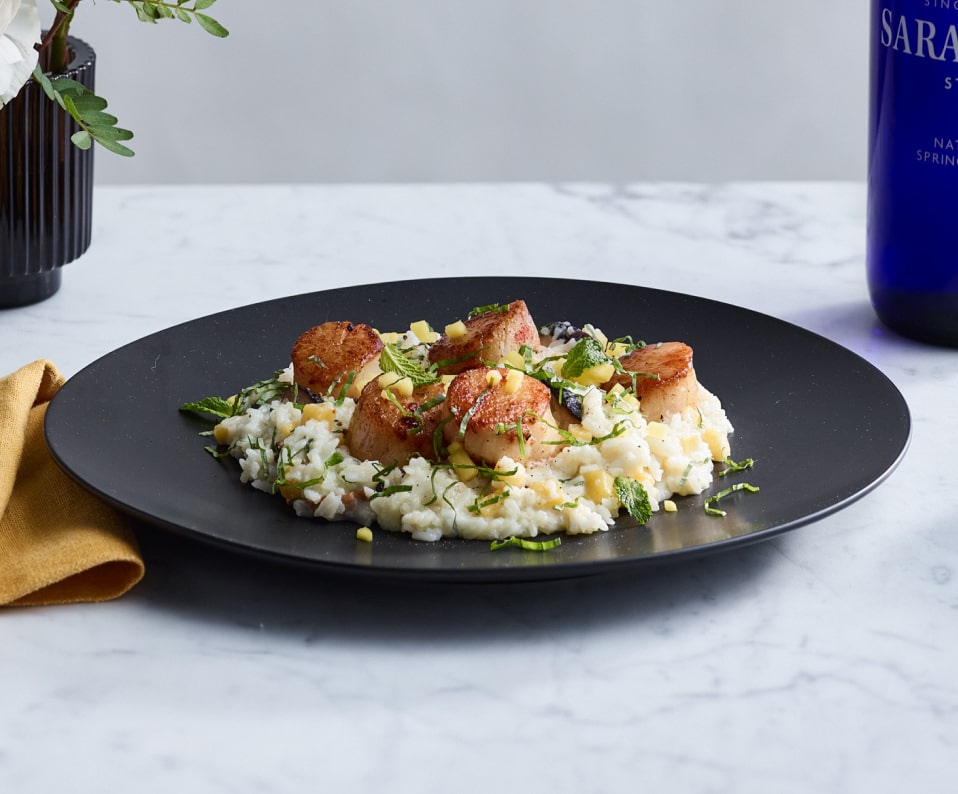 Scallops
with Mango-Shiitake Coconut Rice
Inspired by Bravo's Top Chef
Pairs with Saratoga Still Spring Water
This recipe has delightfully light flavors from the scallops, sweetness from the mango, umami notes from the mushrooms, and bright freshness from the herbs. This is a perfect pairing for Saratoga Still Water. The low minerality will complement the light flavors of the scallops while balancing the acidic and umami notes in the dish.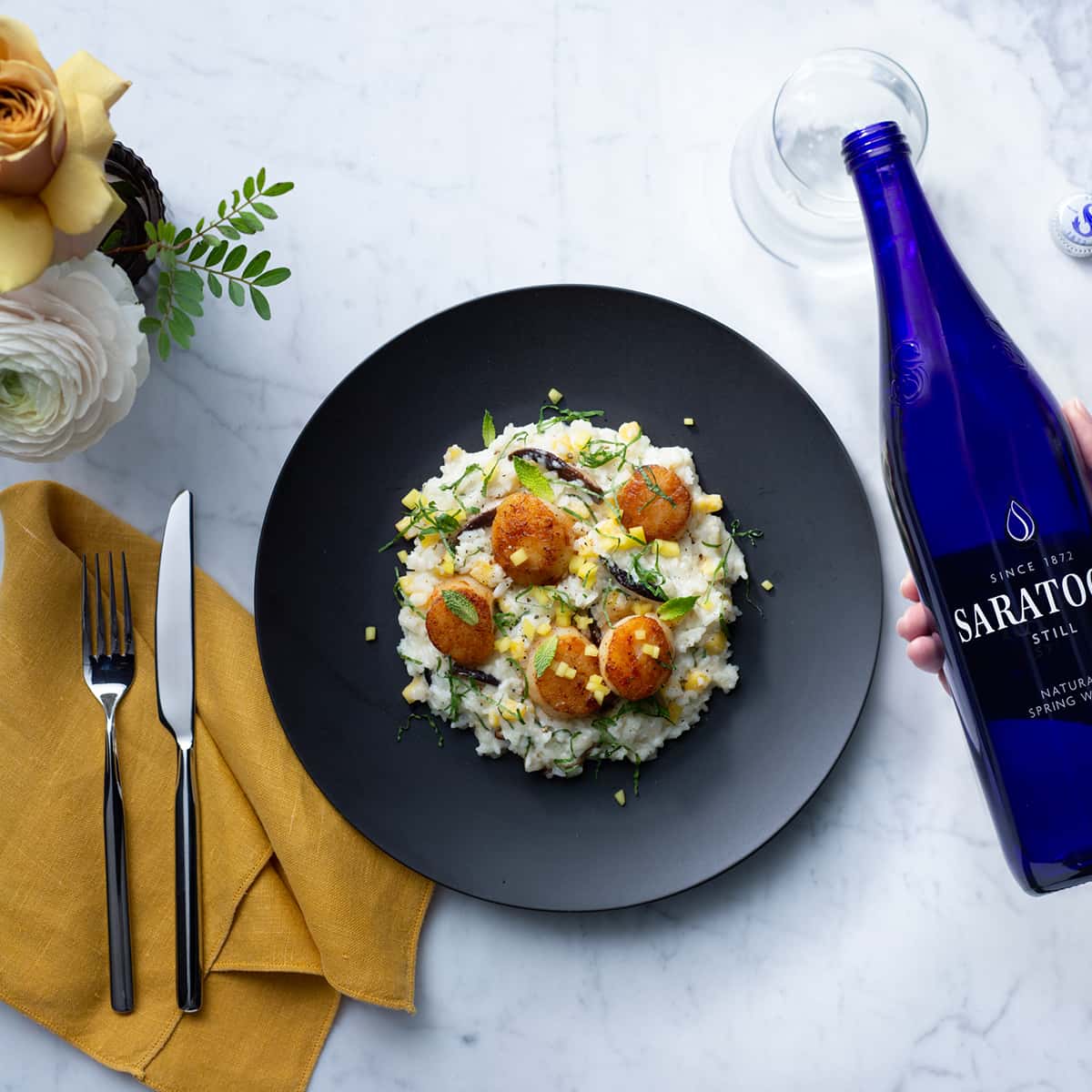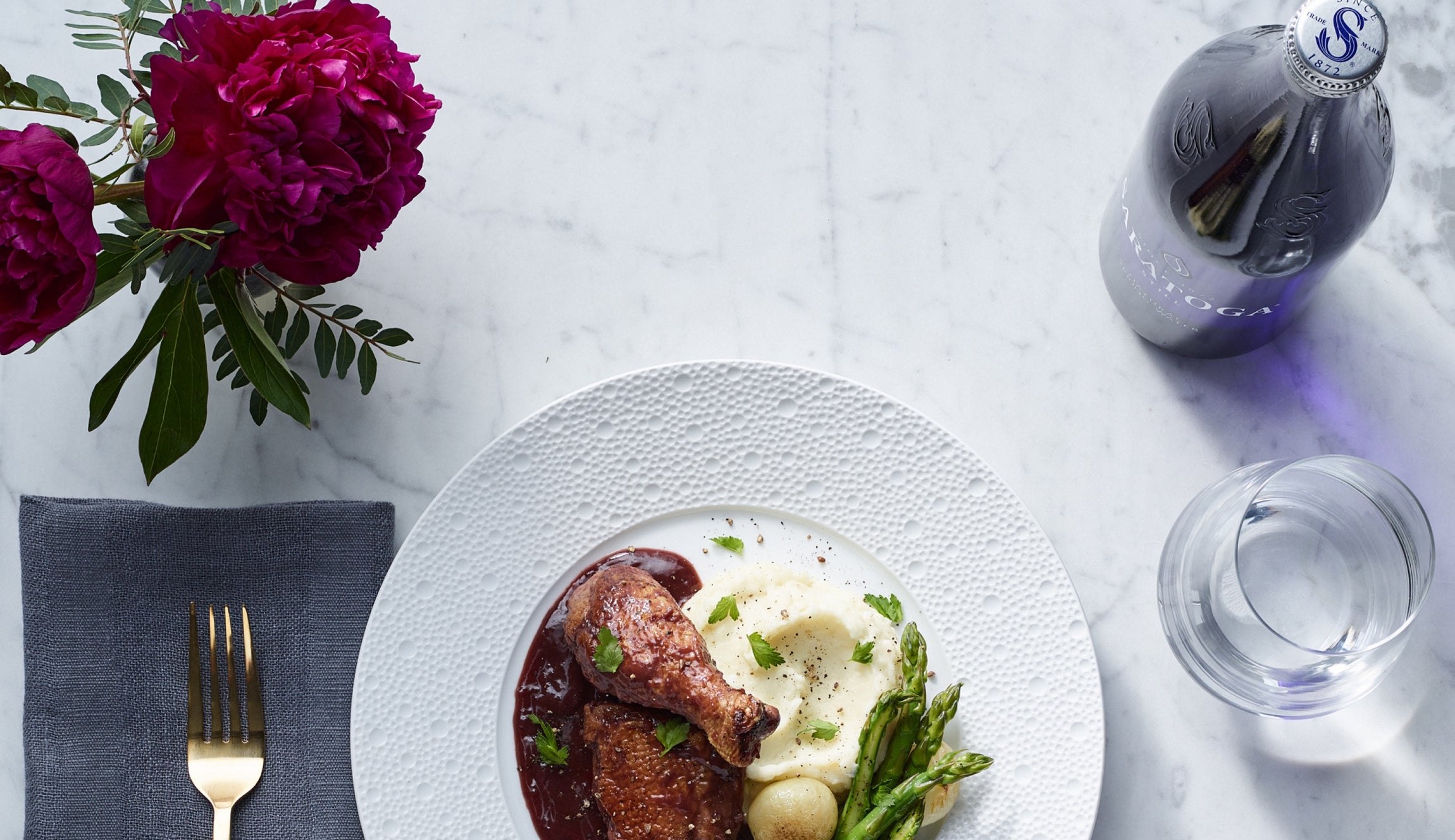 Win a Fine Dining Experience
Show us how you're making curated dining experiences with Saratoga recipes and enter for a chance to win a Fine Dining Experience. Post a picture on Instagram of your Saratoga Recipe, tag @saratogawater, and use the hashtag #TheArtofFineDining #Sweepstakes or enter here.
Enter Sweepstakes