RECIPES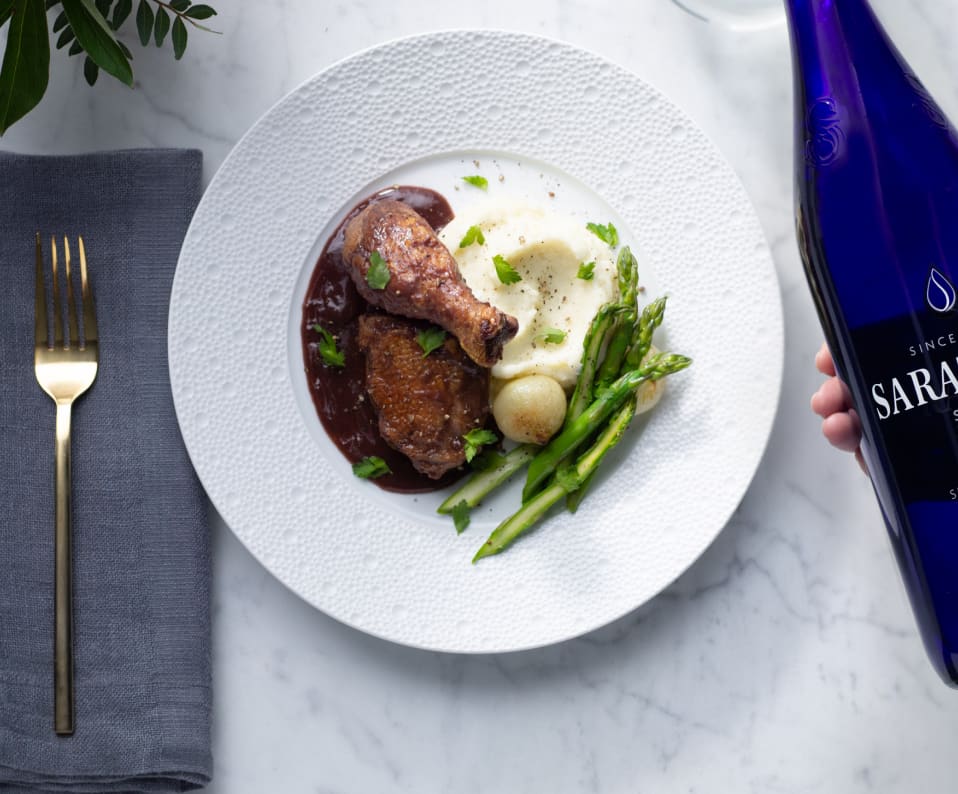 Coq au Vin
with Whipped Potatoes & Asparagus
Inspired by Bravo's Top Chef
Pairs with Saratoga Still Spring Water
The delicious, rich sauce with its red wine base, the creaminess of the mashed potatoes and the brightness of the asparagus make this Coq Au Vin a simply luxurious recipe. We recommend pairing this dish with Saratoga Still Water. The low minerality and smooth texture of Saratoga Still will balance the rich notes of the red wine sauce, and allow your palate to experience the depth of flavor.
COOK IN 2 hours, 45 MINUTES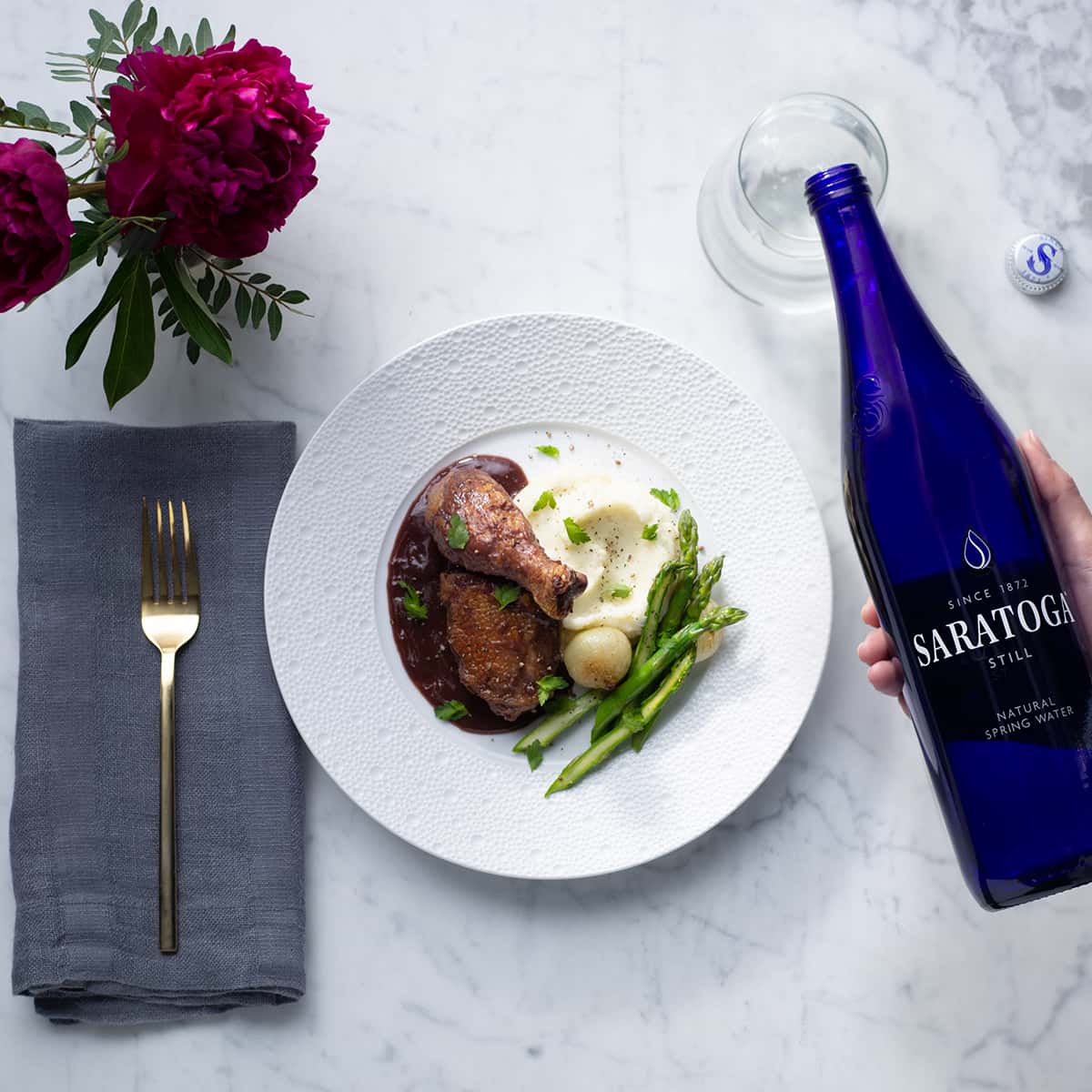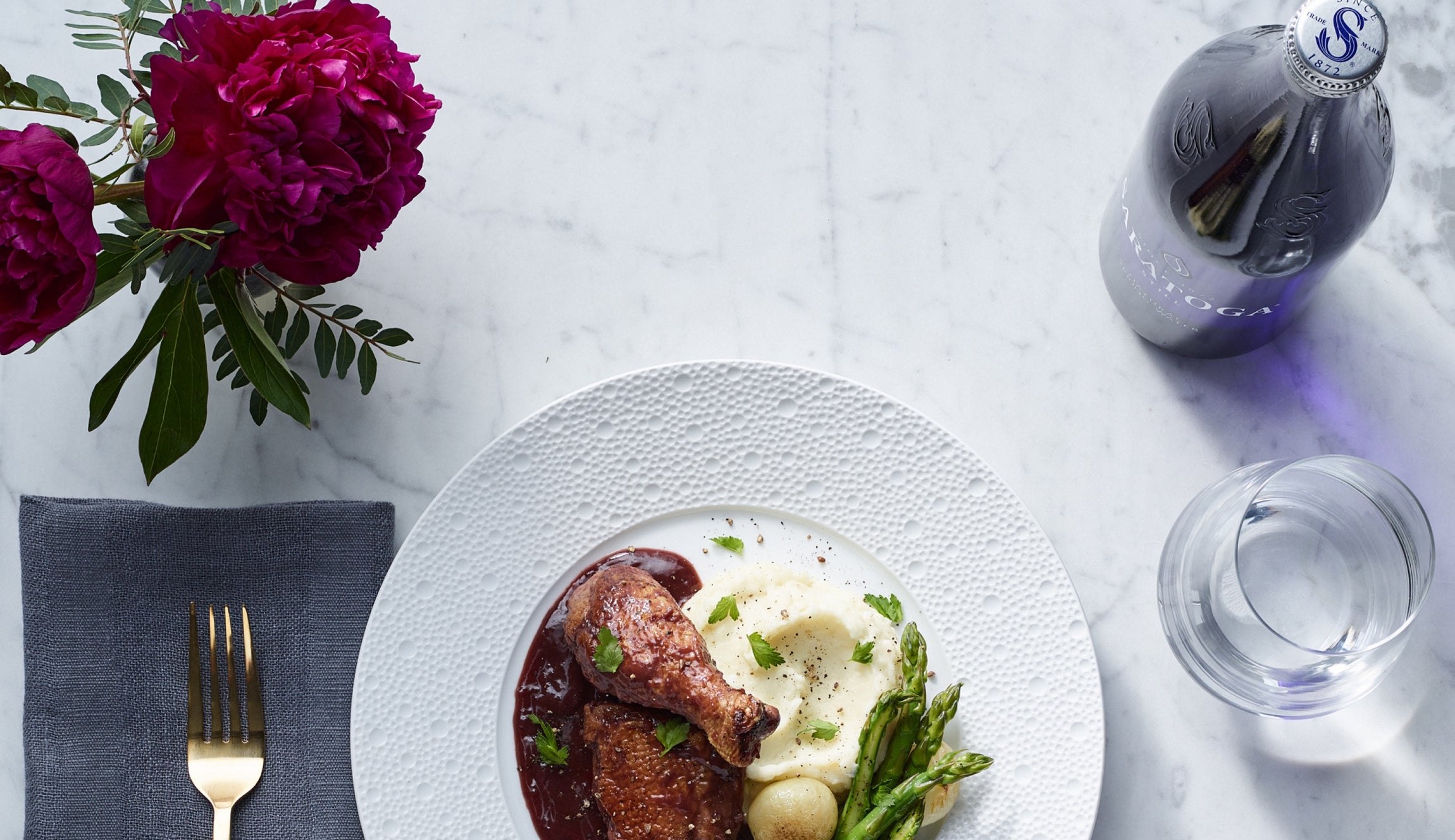 Win a Fine Dining Experience
Show us how you're making curated dining experiences with Saratoga recipes and enter for a chance to win a Fine Dining Experience. Post a picture on Instagram of your Saratoga Recipe, tag @saratogawater, and use the hashtag #TheArtofFineDining #Sweepstakes or enter here.
Enter Sweepstakes