RECIPES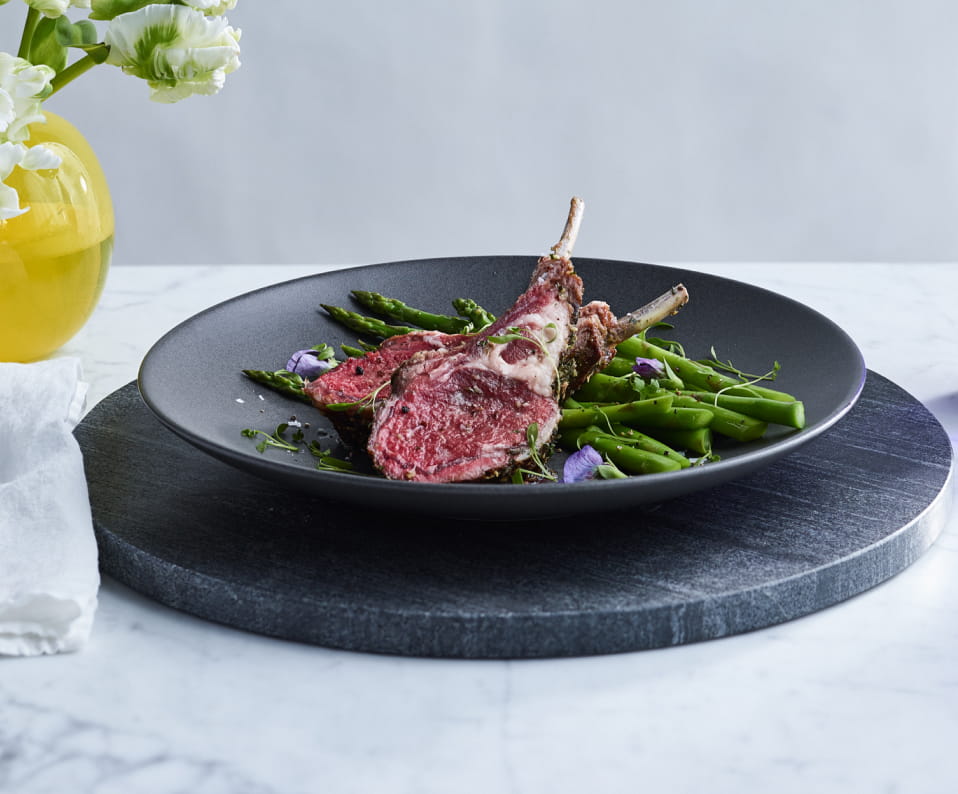 Herb Roasted Lamb
with Asparagus
Inspired by Bravo's Top Chef
Pairs with Saratoga Sparkling Water
A welcome recipe for spring. The bold, herbal flavors of this lamb recipe are truly delicious. This recipe pairs well with Saratoga Sparkling Water. The uplifting bubbles and low minerality let the flavors of the recipe shine while holding its own on your palate.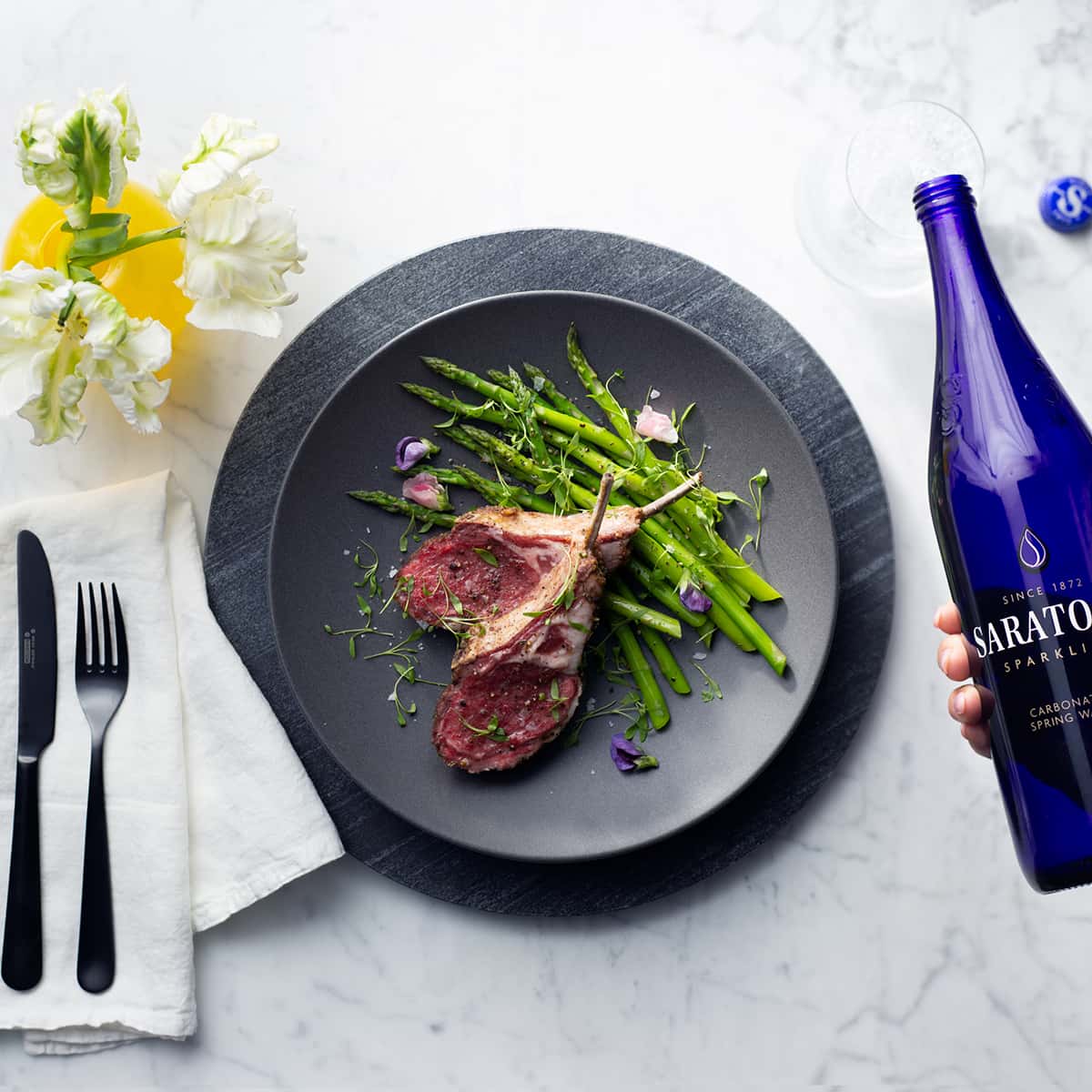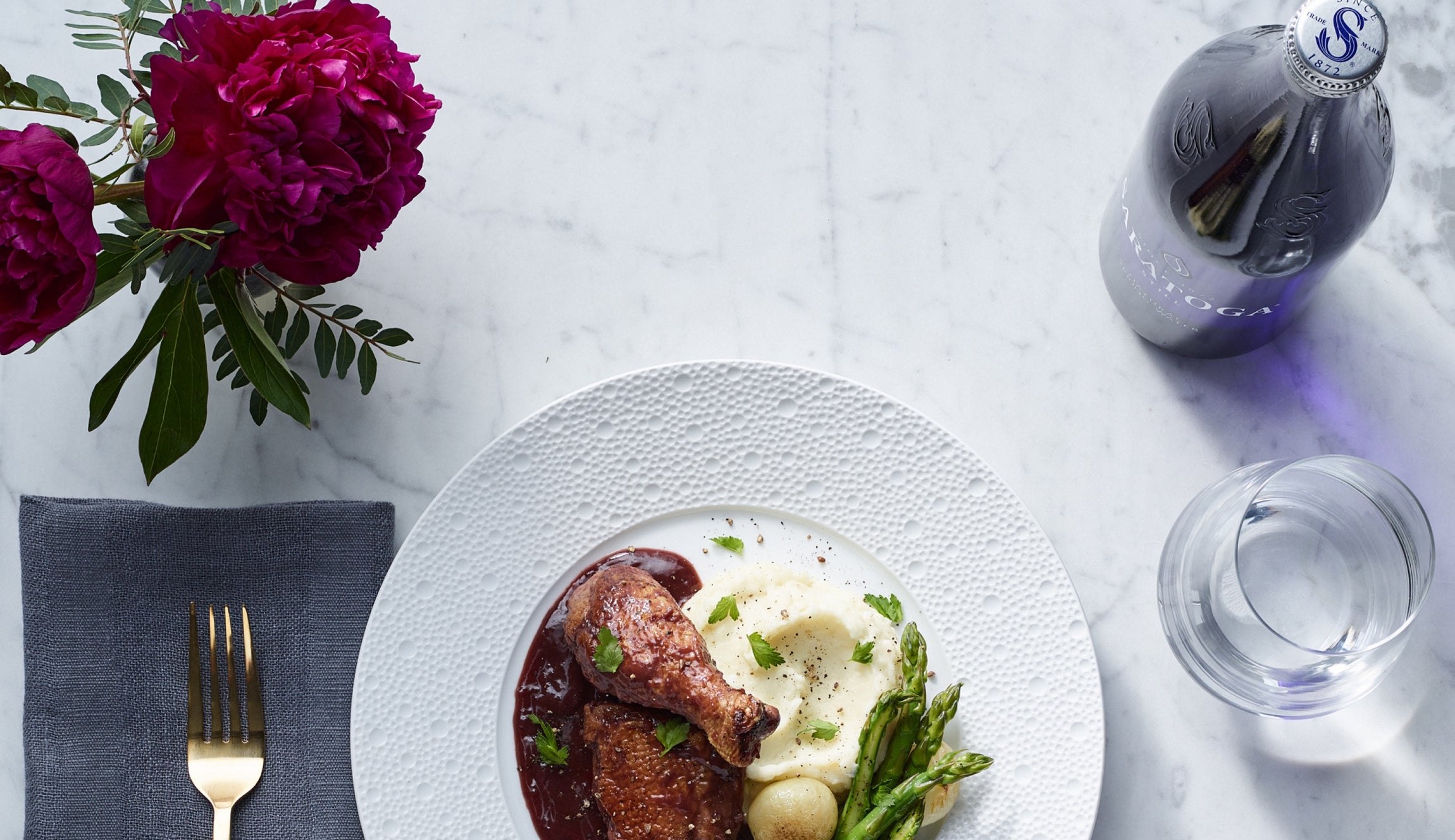 Win a Fine Dining Experience
Show us how you're making curated dining experiences with Saratoga recipes and enter for a chance to win a Fine Dining Experience. Post a picture on Instagram of your Saratoga Recipe, tag @saratogawater, and use the hashtag #TheArtofFineDining #Sweepstakes or enter here.
Enter Sweepstakes